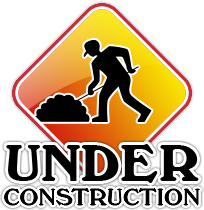 Are you working in the construction industry? No matter what the economy, the work of building things just goes on, and it doesn't stop when conditions get a little bad. Construction workers work in the highest heat and in subzero cold. They work when it's sunny and they work when the rains starts coming down. And after the rain, when everything is mud and puddles, do they still work? You bet they do because the work needs to be done. Construction workers face all sorts of pain and mishaps when they're doing their jobs. Working with heavy equipment is filled with danger and you never know when something large and heavy will come crashing down on your feet. You need construction work boots that can keep you protected while they keep you dry and keep you warm in the winter or cool in the summer.
A waterproof work boot is what you need, and
XtraTuf waterproof construction boots
fit the bill to keep you comfortable, safe and dry in the harshest working conditions. Summer work boots for the hot weather and insulated outdoor work boots for the cold are both available and a great buy and investment to keep you working construction when you are needed, without having to lose time to sickness or injury.
Construction work is tough work and by using the right outdoor construction work boots will help you keep going and doing the important work that you want to do. If you know how to wear work boots for the best time at your construction job, you will find that XtraTuf outdoor work boots, construction boots for the toughest construction jobs are tailor made to make you a great construction worker in the rain, in the heat and even when the weather couldn't be better.