Xtratuf 16″ Insulated Boots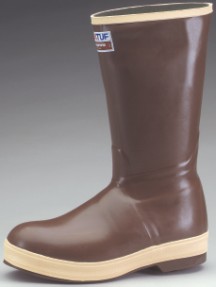 Features of Xtratuf 16" Insulated Boots
The XtraTuf 16" Insulated Neoprene Boots is the perfect footwear for your toughest jobs.
100% waterproof
Seamless construction
Flexible
Hand-layered construction
Extra tough, extra watertight protection
Chevron outsole and heel
Polymeric foam insulation
Built-in cushion insoles with arch support
Men's whole sizes 5-14
Boots Weight: 5.17lbs per pair
Shipping Weight: 5.6lbs
Manufactured by: Servus XtraTuf® Boots
Serious work requires serious equipment. That's why people who work in messy conditions and who require heavy machinery buy only the best. They know that the equipment they purchase, while possibly more expensive at the start, will save them money in the long run. The same holds true for what you wear. When you're doing heavy work, you need to have clothing and accessories that can hold up to the work. If you play hard you also need the same type of clothing as well. This includes footwear.
16″ Insulated XtraTuf Neoprene Footwear will give you flexible, all-day comfort and the best protection against the broadest range of acids, corrosives, and contaminants. Only XTRATUF® neoprene pacs offer a "total protection shield" of seamless, watertight protection for the most severe fishing, farm, and work conditions.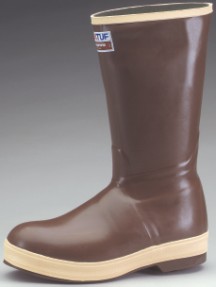 Description of Xtratuf 16" Insulated Boots
Nobody wants to purchase footwear and have it not do what it's supposed to do, or have it fall apart in a very short time. That's why so many people turn to XtraTuf. The XtraTuf company is known for creating high quality, affordable items for people who work tough and play tough.
Completely Waterproof! Unlike other boots, who claim to be waterproof but are merely water resistant, the XtraTuf boots are completely waterproof. How do they manage to keep every drop of water off of your feet? The secret is hidden in their seamless construction. The boots are made without any seams, and if there are no seams that means there is no place for water, or any other type of liquid, to seep in. But the XtraTuf company doesn't stop there; they also dip the boots three times to make them extra watertight as well as extra tough. Their Neoprene formula protects your feet and legs from not only water but also from any type of liquid, including corrosives, contaminants, and a broad range of acids.
Totally Insulated The XtraTuf 16" Insulated Neoprene Boots are not only waterproof, but they also help to keep your feet warm. Working in cold conditions? Need to head out to the barn in the middle of February to take care of the livestock? These boots will protect your feet and will help keep the frostbite away. Insulated with polymeric foam insulation, they're created to help keep your feet dry and warm at the same time. And you don't need to reside in a cold climate in order to appreciate insulated boots. Anyone who has ever stepped foot in the ocean or into a deep lake knows how cold water can be. There are many other types of liquids and corrosives that are freezing as well. That's where the insulation comes in. Now your feet can stay dry and warm at the same time. The XtraTuf 16" Insulated Boots are for anyone who works in conditions that require solid boots and clothing including: farmers, those who work in slaughterhouses or chemical plants, and even those who work at sanitation treatment facilities or waste disposal plants. But they can also be used for fun, and are ideal for a fishing trip that takes you into colder water or a hunting trip that has you traipsing through a swamp or two.
Photos of Xtratuf 16" Insulated Boots
Stop by and take a look at a few pictures of our Boots. Click on picture to enlarge the photo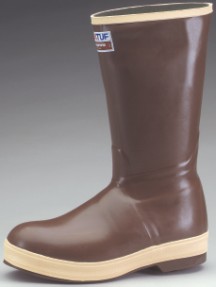 Where to Buy Xtratuf 16" Insulated Boots
| Company | Price | Buy Now! |
| --- | --- | --- |
| | $112.00 – $123.06 | |
| | $119.50 | |
| | $119.50 | |
| | $121.67 | |