My name is Robert, and I have spent a majority of my life in Southeast Alaska. I have worked for the Park Service, the Forest Service, and commercial fisheries.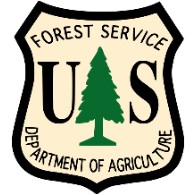 All of these jobs required rubber boots and for all of these positions, I chose XtraTuf rubber boots and was not disappointed.
When you think of XtraTufs, think rubber moccasins. They do not allow your feet to slide around and create blisters. They hug your foot and calf, keeping debris out,and if you get into water over your boots, for a short period, they can keep the water out. If a sharp object creates a hole, they are easy to repair. If the top portion begins to wear out, you can cut them down and make slip-ons for running out to get the paper or to walk the dog.
A superb product for the money and easy on your feet, which is the real point of good rubber boots.
A number of years ago, I worked for the U.S. Forest Service in Southeast Alaska. Our job for the summer was to cruise timber plots in remote, unexplored regions of the Tongass National Forest. We were flown by helicopter into areas that were to be laid out for future timber sales. The helicopter would set us down on a high mountain ridge and then, using aerial photographs, we would locate the designated plot of timber and determine its' value and accessibility to the bidders.
The terrain we encountered was steep, uneven and, at times, dangerous for walking. The boots we wore were Xtratufs. In fact, I would clearly say that nearly 100% of the staff wore Xtratufs.
The reasons why we chose Xtratufs were simple: they are flexible, they have excellent traction on mossy terrain or rock, they do not slip around on your feet, creating blisters, they are totally waterproof, and, they are tough when you encounter sharp sticks and rocks.
When you are climbing up and down mountain slopes through heavy underbrush and old growth timber forest, you need boots that hug your foot and ankle and keep debris from getting into your boots.
The Xtratufs accomplished all of the above and lasted for the entire season, and then some.
I still wear Xtratufs here in Southeast on a daily basis, because you never know what terrain the day might bring.